Long Distance Movers Cincinnati
eko_wpadmin
Long Distance Movers Cincinnati
Why is a long distance moving more expensive? What are the solutions to lower the price of your move? How can a moving company help you save money and better prepare for your move? Here are some tips shared by the experts at EkoMovers, a long distance moving company in Cincinnati.
The cost of a long distance move is always higher because it has to cover more distance, thus it takes more time. In some cases, the long-distance move can take several days. Long distance moves are typically carried out by professional movers.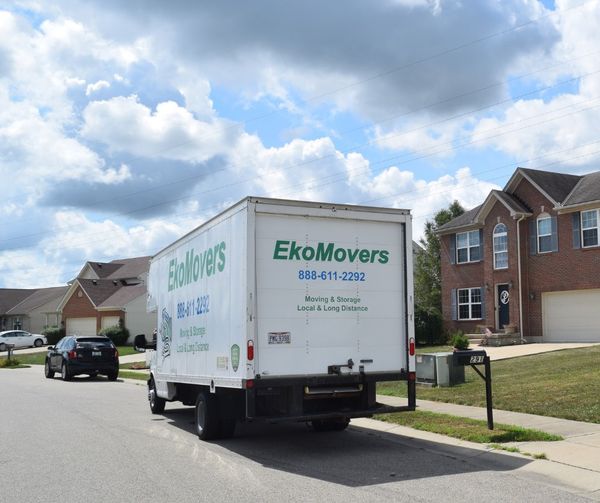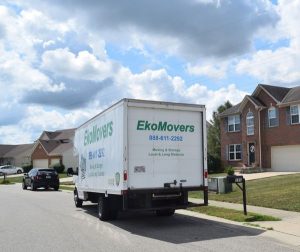 8 Simple Tips by Long Distance Movers Cincinnati.
1- Change Your Address in Advance
It is recommended to change your address in advance, preferably 2 months before your move. This is how you will not lose any of your mail. Work ahead to change your address for electricity, gas, water providers, insurance, and all other subscriptions.
Do not forget to end your current contracts before leaving your accommodation. Do some homework, you can change your address online, but you have to find out how.
Most companies give their customers remote access to their data, this means they don't have to travel. Simply log into your account via the Internet and manage your details.
2- Choose Your Moving Period Wisely.
Always choose the best time to move. Do some research, what period will suit you best. Just think that there are always better times to move.
For example, if you decide to move during the weekends. Or planning to move during the summer vacations. Keep in mind that it would be difficult to hire the moving professionals, as it is the peak season. On top of that, the prices would be higher.
It is recommended by long distance movers to plan your move in low season. Winter, spring, or even the middle of the week is considered a low period.
3- Hire the Truck for a Single Trip
Experts always recommend hiring a truck for a single trip or one way. If you hire the truck for multiple trips, the distance traveled and hours worked would be longer. Therefore, it will cost you more.
So you won't need to worry about the round trip, just drop off your rental vehicle as your single trip completes.
By choosing a one-way rental, you will understand that it is economical and less "stressful".
4- Travel with the Minimum Belongings.
If you are planning a long distance move, you will need to sort your belongings first. It is the best opportunity for you to get rid of  old clothes, objects or furniture. Donate all the clothes you haven't worn for a year. This is because they are most likely no longer useful.
Take only what is necessary. Sell your old furniture before going to your new home. This is an opportunity not only to buy new furniture, but also to save space in your moving truck. The more things there are to move, the more expensive it will be.
5- Distribute the Boxes in the New Accommodation Smartly.
Organization when packing your boxes is important. Write on each box the room in which it will be placed in your new accommodation. This is the only way, they will go directly to the room, where they need to be placed. It is recommended by long distance moving professionals to classify boxes from the lightest to the heaviest. Always write the word FRAGILE  on the box which contains easily breakable items. This will prevent any breakage.
6- Don't carry food.
Boxes are more likely to stay in the moving truck for several hours and potentially in the sun. But it all depends on the hours of your move. Just to avoid the bad smell in the truck and also to avoid throwing everything on arrival. Long-distance moving experts always recommend taking only non-perishable foods, such as pasta, rice, etc.
7- Organize the Trip
Long Distance Movers Cincinnati organizes your route efficiently. They make the best plan by considering the shortest route which makes the truck fuel efficient and also takes less time. In the end, it will save you some money. The moving professionals even plan your departure and arrival time with several factors in mind that make your move hassle-free. These factors can include peak hours, truck parking, and many more.
8- Parking Space
It is very difficult for you to reserve the parking space for the truck on your own. The moving company knows how to do it. The best option for you is to get in touch with the moving professionals and get rid of such hassles.
EkoMovers, is one of the best local and long distance movers in the Cincinnati. Contact us today for the best moving experience.