Small Move Specialists
eko_wpadmin
Small Move Specialists
Small volume moving or not, you still have to move. Based on the opinion of your friends, it seems like your move is a small move. Okay, that makes you a bit confused either to go ahead on your own or to hire a small move specialist. However, did you know that EkoMovers, a professional moving company provides you with a 100% tailored help solution for your move?
The Professional furniture movers will be able to offer you different moving options, adapted to your needs and your budget. Depending on the service chosen, the movers can take care of the packaging of the goods. Also, they offer dismantling and reassembly of the furniture as well, loading, unloading and transport services.
Find out more about EkoMovers a Best Moving Company.
How small move specialists can help you during your move?
Even if you have a few items to transport? Do not worry! Ekomovers a short and long distance movers in Cincinnati ensures a safe moving of your valuables. Whether it's large furniture (refrigerators, spa, piano, etc.) or fragile items, the moving guys are at your service throughout the move.
EkoMovers has a professional and competent team equipped with fully equipped vehicles including straps, trolleys, covers, wheels, etc. To make you move safe and sound.
Professionals will come to you for a FREE quote for small moves if you request it.
Local Moving.

Long Distance Moving.

Corporate Relocation.

Senior Moving.

Packaging Services.

Storage Services.
Premium support is provided throughout your move by load movers. With an experience of more than a decade, our team assures you a move in peace.
To benefit from our services, do not hesitate to contact us.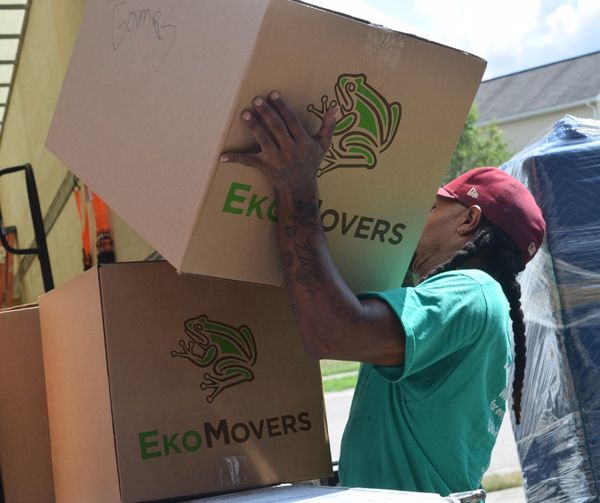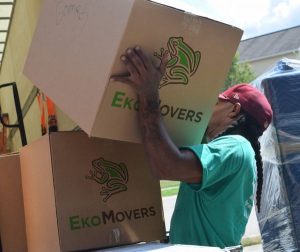 What is considered a Small Move?
When we hear the word move, we most often think of the mountains of cardboard boxes everywhere. Especially heavy and cumbersome furniture that will have to be moved. It's also possible that you live in a one-room apartment. In that case, you will only have a few boxes, a TV, a sofa bed, 1-2 pieces of furniture that will have to be moved.
 So small volume, basically, that means you live in a studio or have chosen to clean up before your move. In both cases, you have only the bare necessities to transport, which is more than enough for you.
"Small volume, maybe, but not so much," you say to yourself, a little proudly. In a rare case, if you suddenly change your mind and want to take something heavy with you. As a washing machine saved from the garage sale (because you really need it) and your furniture. And if you know in advance that some of your friends will not be able to help you on the moving day. You may find yourself in an awkward situation as you will not be able to carry such things on your own. You'd need a professional moving company because, unfortunately, a small volume does not always have light weight.
More concretely, what is a small volume move?
Professionals speak of a small volume move when it does not exceed a certain amount. Which generally corresponds to a studio or a one bedroom apartment. But in some cases, it can also mean carrying only a piece of furniture such as a sofa. A small move can be a local or a long distance moving.
Moving alone or with a small move specialists?
Clearly, a small move that is only a few blocks away from the old accommodation will be more financially beneficial if done on your own. But calling in the low budget movers  will get you moving with ease and comfort.
Professional moving company offer you moving materials such as cardboard boxes, bubble wrap, tape and blankets. These packing materials are your guarantee that your belongings will not be scratched during the move.
How much does a small volume move cost?
If the move is carried out by professionals the cost depends on the service chosen. The distance to be covered and the volume to be transported are also the main factors to calculate the moving cost. There is a good way to save some money and it is to do a group move. Since several moves are put together in the same truck, this allows the transport costs to be distributed among all the customers.
If you are looking for movers near me in Cincinnati, Ohio. EkoMovers, a local and long distance moving company is the best option for you. Contact us today for a free quote and a memorable move.