Stress-Free Move With Best Apartment Movers
Apartment Moving
Moving apartment is a complicated process. It is a stressful process either down the block or across town. Ekomovers make it easier by providing the best Moving Services. We deliver affordable apartment moving services in Cincinnati, Columbus, Seattle, and Houston.
Our professional home movers ensure a smooth moving process. They treat every item as their own. You get a free moving quote to know how much your move costs. It makes it easier than ever to plan your move. If you are searching for a reliable residential moving company, contact EkoMovers.
Moving to or from an apartment generally involves a few extra details compared to a standard residential move. Fortunately, at EkoMovers, our professional moving teams are ready to get the job done. During our years of moving experience, we've seen it all when it comes to rental apartment moves. In these types of facilities, there are often strict rules and regulations that need to follow. And EkoMovers professional moving teams are trained to ensure that your move goes smoothly.
Save Your Time and Money with EkoMovers
Time and cost are invaluable when making an apartment move. And our moving teams know how to save you on both.
We are there to help prevent property damage to get your security deposit back. We wrap all windows and doors and protect the elevators while moving your belongings. Our knowledge of apartment regulations allows us to maneuver your move with precision and safety.
Hiring EkoMovers to complete your rental apartment move allows you to stay in the property you are leaving for longer. It will enable you to focus on other vital tasks like cleaning and packing. Because hiring our professional teams makes the process quicker than doing it yourself.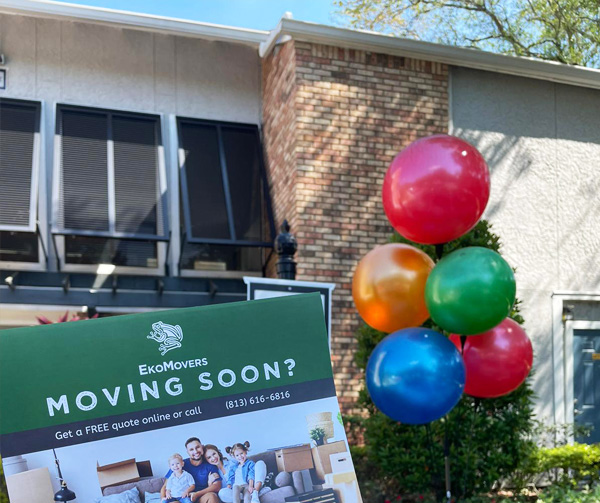 RENTAL APARTMENT MOVING CHECKLIST.
We have created an active list of suggestions for the first move to a rental apartment. This tenant move-in checklist includes all the basics you need to complete a rental apartment move. And it can be your checklist for any such move you make in the future.
Forget unnecessary items.
Find a place to donate the things you no longer want. Offer others people who want them, or throw them away. It saves the hassle of moving those items on move-in day.
Some rental apartment dealers require prior written notice of your move. You need to check what the proper procedures are regarding your rental apartment. And you also need to find out if the management has specific regulations for moving to and from the place.
Do a thorough cleaning.
Do an efficient cleaning of your apartment before you move out. Repair any damage you have caused so that you can get your security deposit back. Leaving your unit in poor condition always costs you more money in the end.
Take Care of Your Paid Bills.
Cancel all your services for your previous apartment. Make sure all your bills have been paid in full. So you don't have to keep paying once you're in your new home.
Document the status of your rental property.
Be sure to take note of any damages or incidents that have occurred. To ensure that you are not charged for something you did not do.
Pay Attention to Extra Space.
If your rental apartment contains a storage unit or separate storage space, be sure to remove and take care of everything you need before leaving the apartment. It will avoid the hassle of finding those items on move-in day.
Why should I Choose EkoMovers for Apartment Moving?  
Reaching out for EkoMovers might be the best among all the calls you make for moving. We understand your unique needs for apartment moving. We work with you and customize our quote according to your specific needs. Our well-trained professionals handle your belongings with care, and your apartment moving will be completed with minimum stress. 
We offer affordable and quality apartment moving services. When you contact Ekomovers, we will arrange for experienced movers to visit your apartment. You are free to select the options that suit you best: whether you need to choose Full-Service Moving or a Customized Move Package. We provide local and long-distance (within states above 60 miles) services. Get a free quote online or call us at (888) 611-2292.