Smooth Relocation Process With Corporate Movers
Corporate Relocation
With the continuous development of a business, more and more people require a bigger and more comfortable workspace. At this point, you need to start finding new office space and start the moving process. Due to the large amount of office equipment to be moved, moving your company becomes tricky.
EkoMovers will use its expertise to provide businesses with highly reliable office relocation services. Our corporate moving team can design the best relocation plan for various industries and corporations to meet clients' needs.
EkoMovers can provide a full range of corporate relocation moving services such as pre-relocation investigation, pre-delivery of cartons, and relocation.
Our strategy for corporate relocation is carefully elaborated. We strive to take care of all the details in favor of the interests and needs of the client. We are aware that effective communication contributes significantly to the success of your office relocation. Importantly one or more pre-office relocation meetings may be required, depending on the size of the offices to be relocated. To determine the specific needs of all departments in terms of the various phases of the move. We create an operational timeline based on this information. Particularly, that includes costs, detailed process information, and any specialized moving services that may be required.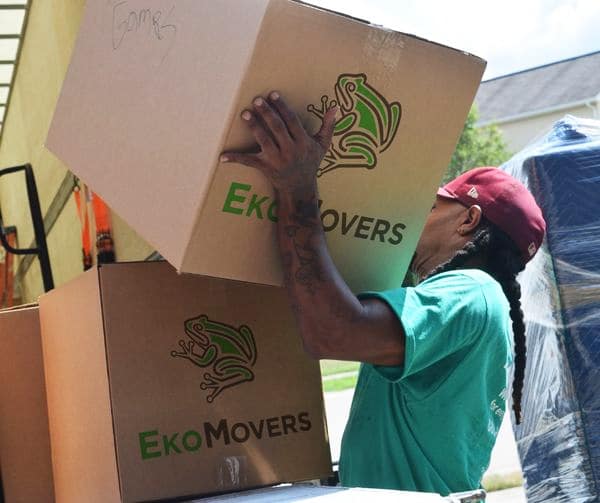 Some of the benefits of corporate relocation with us include:
We Protect your Premises.
We make every effort to keep the offices in good working order during the loading and unloading process. Especially, exposed areas such as elevators and the corners of walls must be cleaned and protected. Both at the origin and at the destination.
Specialized Corporate Relocation Team.
At the scheduled time on the day of your Office Relocation. Just like top corporate relocation companies. Our packing team will carefully pack all items. Importantly every piece of electronic equipment, such as servers and modem cabinets, is carefully packed. 
We are Very Careful with Technological Equipment.
IT system components, server equipment, and office automation (fax, scanner, printer) are handled, packaged, and transported with extreme caution. To avoid dust deposits, stress, and vibration. We ensure that the sensitive equipment is wrapped in blankets. Indeed all computer cables, plugs, mice, and keyboards that are connected to the CPU are wrapped and stored in the boxes.
Safe Handling and Transport.
All handling of Corporate Relocation is carried out by our highly trained personnel. The cardboard boxes are loaded into our trucks. They have been properly conditioned for the transport of delicate cargo. 
Why Do We Make a Difference?
We have the technical and technological capabilities at EkoMovers to face any challenge. Despite of this no matter how difficult it may appear. Our staff is fully organized to optimize your service and provide you with the best care. We are committed to providing professional relocation services.