EkoMovers:
Full-Service Loading & Unloading Experts
Loading and Unloading
The big day has arrived! If you are moving nearby, your charging strategy may differ from moving at a distance. The movers must load with care to bring in all the belongings at once. Careful planning and careful packaging will make all the difference on moving day. EkoMovers provide premium quality loading and unloading services.
Why Choose EkoMovers
EkoMovers has experienced and professional staff that loads and unloads your goods with the utmost care. They have all the necessary equipment for the safe movement of your belongings at their disposal—especially quilted blankets to protect your furniture.
EkoMovers handle everything professionally, from loading to unloading. We have experienced and well-trained professionals who always carry out our loading services. Who always knows to perform the service correctly, most notably in the safest way possible? Undoubtedly, each truck loader at EkoMovers is highly skilled in loading services. EkoMovers will never give you an "estimate" without any hidden charges.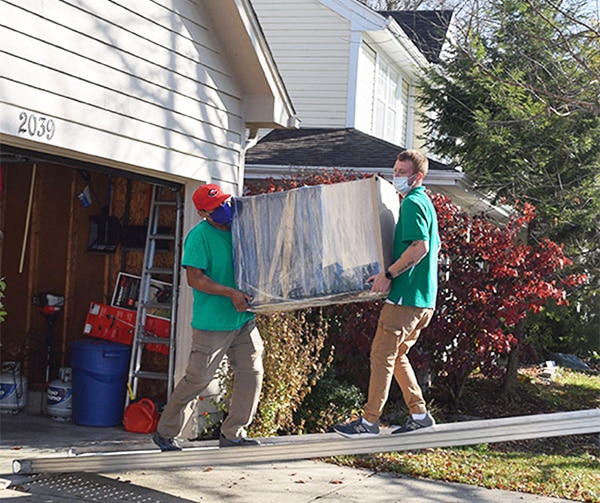 Loading and Unloading Process
We, as full-service movers, provide earth-friendly and premium-quality customer care. Upon arrival, the loading team will assess the load and organize the correct method of moving.
Your belongings are always wrapped according to the procedural specifications.
Once all belongings have been wrapped. Movers carefully load them into their chosen mode of transport.
Upon arrival, if an unloading service is requested. EkoMovers team of professionals unload your belongings with great care.
We also offer assembly and disassembly services for you.
One of the most challenging processes is loading trucks with heavy items during the move. It could be dangerous and very bad for your health. It requires the power and skills that the professionals at EkoMovers have.
A choice of professional movers means easy moving. Let our specialists help you unload and unpack your furniture, appliances, and cardboard boxes. And put each object back in its place. That ends with a neat and clean unpacking. We collect all packaging waste, and your home will be kept squeaky clean, and orderly.